The crackers of the future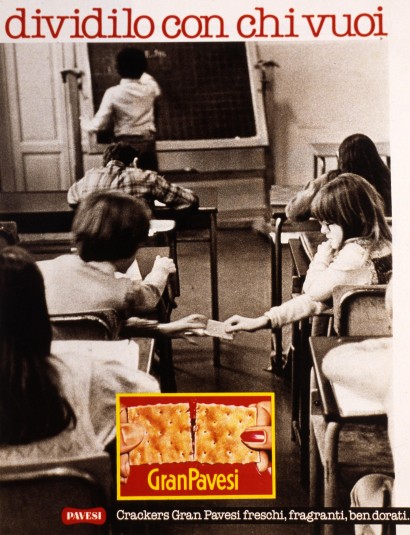 by Emmanuel Grossi
Technology runs fast. Especially so in advertising.
In the past decades, an incessant research of perfection in aesthetics, of optimal framing, of absolute neatness, of daring in shooting, and of trendy film treatment, pushed the production studios to a continual update of their fleet of machines and lights, optics and film editing and effects systems. They chased after the latest novelties on the international scene. Among its positive qualities, advertisement has indeed that of being a huge training gym for directors and cinematographers, who were able to experiment costly avant-garde equipment that they were unlikely to be able to afford for movies.
The times of Paul Bianchi were a far past by that time (even though he was a genius and a great precursor of times). During the early Eighties, with the arrival of colour in TV broadcast on regular basis and with the end of the Sacis obligation to present commercials on 35 mm film, the gamut of possibilities for shooting and post production editing became endlessly wider and technique accelerated its progress. The good old one-step animation was flanked by optical truke, becoming increasingly elaborate. Milanese Memmo La Rocca was another genius and precursor of this, and the absolute leader of it since the first Carosello shows, and up to his premature death at the end of the 1980s. Electronic interventions advanced, often requiring the use of important foreign societies.
For example, the Squeeze Zoom could be found at Molinaire of London, a studio still active today. Advertising manager Michele Rizzi, the owner of the agency by the same name that managed the Pavesi budget for a long time, did not miss the chance to utilize this.
A commercial was designed for Gran Pavesi crackers that – when watched again today – looks like the divertissement of a novice graphic designer. However, forty years ago it cost money, time and effort: on the background of an unfolding ecumenical choir in crescendo ("Share it with whoever you like…"), a series of images, photographs and short animations, chase each other, decompose into elements and overlap, and while exiting from the frame leave behind trails of pixels…
The project was handled by a newborn production studio of which Rizzi himself warmly supported the creation: Primo Piano, founded by three professionals who came from BRW: an administrative expert, producer Giovanna Germoglio, and the director of editing (and at times film director) Ermanno Ascari who, a few years earlier edited the fun filled Nature and nothing else Carosello shorts for Barilla Egg and Milk rusk bread with the previous studio, featuring farm animals dancing in a courtyard at the rhythm of tango.
It was the dawn of the Eighties (1980-81, the sources do not agree on this).
Shortly thereafter the Squeeze Zoom would become a familiar feature for the television public: Canale 5 bought one for TV director Valerio Lazarov who, pairing it up with other "modern devilish concoctions" like Chroma Key in his extremely secretive Magic Studio, was able to obtain futuristic results for the peak show of the network, Premiatissima.
But – Ascari recalls – it was that commercial for Pavesi (and a Ferrarelle commercial made almost at the same time by the same work team) that make the first use of that futuristic machinery in Italian advertising.[/vc_column_text][/vc_column]