PAUL BIANCHI – Film director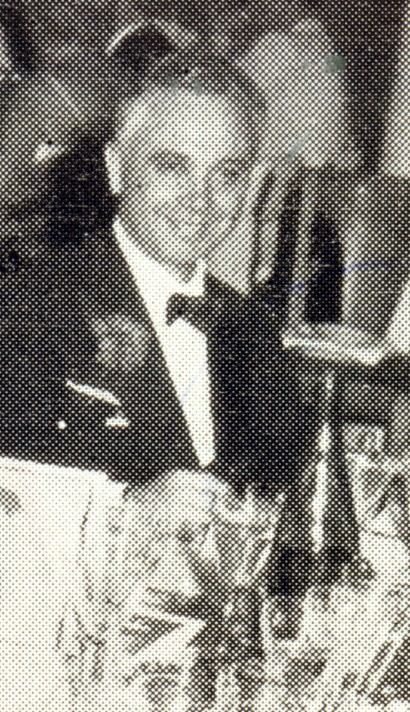 (Ucraine, Russia 1902 – Rome, 1958)
In 1928 when Hollywood movies literally exploded with the first sound movie of the history of Cinema, The Jazz Singer, featuring Al Jolson (who among other things was the inspiration for a Barilla advertising poster in 1930), Paul Bianchi began his first film productions. A prodigious technician, the finest and most ingenious animator of objects, he soon became a sort of magician in the field of animation, especially in the field of advertising. Being inspired by the great Alexieff, in 1928 in France he was the author of the animated sequence with puppets in the Jean Renoir film La petite merchande d'allumettes (The Little Match Girl).
After moving to Italy, in 1935 he directed The country mouse and the city mouse, still in black and white, that moved enthusiastic reactions and later, starting from 1938, he worked for twenty years in the world of advertising, directing short films for movie theaters (like the two Barilla pasta films The wings of our sky in 1956 and The Egg and us in 1958).
Still in the field of advertising, Paul Bianchi created "The cicada and the ant" for Bisleri, and animated rows of toothbrushes to the rhythm of "William Tell Overture", and made eggs and insect spray cans dance… (1) The theme of advertisement was for Paul Bianchi a constant occasion to experiment new technical and formal solutions, like in The wings of our skies for Barilla pasta «that could be proposed again today without loosing anything of its advertising strength and of its elegance» (2). With Bianchi, the advertising film often surpassed the limitation of being a commissioned work and embodied a valid aesthetic autonomy (3).
Giancarlo Gonizzi
Notes
1) ZANOTTO Piero – ZANGRANDO Fiorello, L'Italia di cartone (The Italy of cartoon). Padova, 1973, pp. 20, 30, 45, 154.
2) MAGRI Chiara, Spotcartoon, in Passouno, Animazione in Italia (Passouno, Animation in Italy) 1991-92. Torino, Azzurra publishing
house, 1992, pp. 18-25.
3) RONDOLINO Gianni, Storia del cinema d'animazione (History of animation film). Torino, Einaudi, 1974, p. 143, 299.