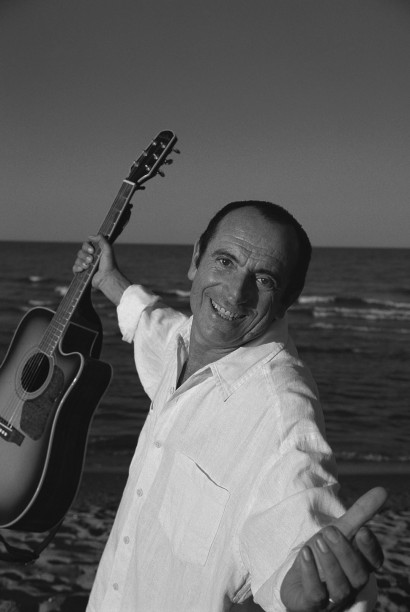 (Gatteo Mare, RN, 1937 – Cesena, 2021)
Raoul Casadei, composer, guitarist and music director of the orchestra which bares his name and that made Italian Liscio ball dancing based on polkas, mazurkas and waltz famous, was born in 1937 in Gatteo Mare in the province of Rimini from a family of artists.
The orchestra had been founded by Secondo Casadei, Raoul's uncle, in 1928 and reached its success in 1971 under the direction of Raoul and is still today directed by the same family since Mirko, Raoul's son, represents the third generation of directors.
The most famous successes of Raoul, from Ciao Mare (Goodbye sea) to Romagna mia (My Romagna) that had already been launched by his uncle Secondo, Simpatia (Niceness) and La Mazurka di periferia (The suburban Mazurka) were featured in the two series of advertisement spots for the program Carosello made for Barilla at the Ca' del Liscio (The House of Ballroom Dancing), a cult dancing hall of Romagna. The spots were directed by Florestano Vancini and by Ezio Trapani.
Cecilia Farinelli
Bibliography
GIUSTI Marco, Il grande libro di Carosello (The Great book of Carosello). Milan, Sperling & Cupfer, 1995, p. 70.