ELDA LANZA – Tv presenter, journalist, writer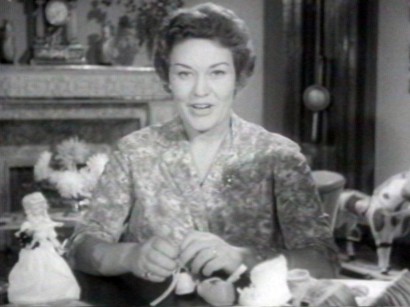 (Milan, 1924 – Castelnuovo Scrivia (Alessandria), 2019)
Elda Lanza, born in Milan on October 5th 1924, after studies at Università Cattolica in Milan and at Sorbonne University in Paris, is selected, after many auditions, to present the first programs of the newborn Italian Television, where she works from the seat in Milan for the whole experimental period (1952-1954). With the official beginning of broadcasting, on January 3rd 1954, she leads the program Vetrine (Windows), thought for the female audience of fashion and recipes, on air till 1957.
While pregnant, she is contacted by Pavesi to propose, with her polite style, advices to the new mums in the series of "Caroselli " of Pavesini biscuits on air from the summer of 1957 to the spring of 1958.
After the birth of the son Massimo, she resumes broadcasting in 1958 with Avventure in libreria (Adventures in bookshop), a program about books for children, on air till 1965. After twenty years and thousands of broadcasts, she leaves RAI (Italian Public Television) to work in the ODG communication agency, established by her husband Vitaliano Damioli with Alberto Gandin e Vittorio Orsini, busying herself with graphics, journalism, architecture and interior decoration.
At the same time, she organizes courses about the evolution of lifestyle and gastronomy, collaborating on these subjects with newspapers such as "Corriere della Sera", "Il Giorno", "La Notte" and publishing some books.
Starting from 2011 she comes back to TV, as a guest in many programs, proposing small lessons of style and manners.
In 2012 she starts as a mystery writer, with the adventures of a lawyer from Naples, Max Gilardi, main character of nine titles, all published by Salani.
On December 2013 the President of the Italian Republic, Giorgio Napolitano, conferred her the honorific title of 'Commendatore dell'Ordine al Merito della Repubblica Italiana'.
Elda Lanza dies in Castelnuovo Scrivia, where she lived, after a short disease, on November 10th  2019.
Giancarlo Gonizzi