VITTORIO STORARO – Photography Director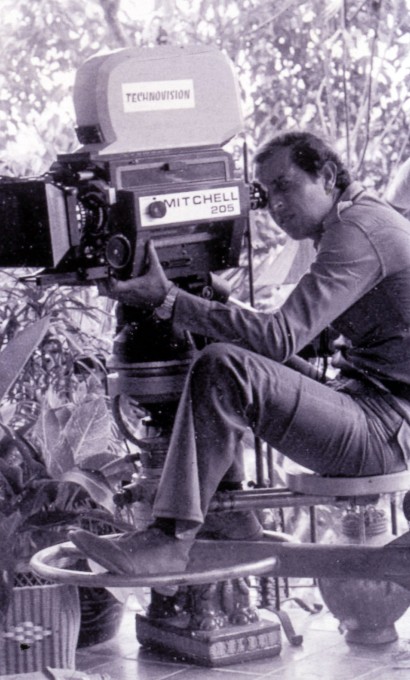 (Rome, 1940 – )
A graduate of the Experimental Center of Cinematography, in 1961 he worked as a filming technician. In 1965 he authored the photography of the short film L'Urlo (the shouting) by Luigi Bazzoni. He debuted in long films five years later with Giovinezza Giovinezza by Franco Rossi (his first and only movie in black and white). His important career in Italian and international cinema is tied exclusively to the use of color, to its intense use and sometimes strongly symbolic narrative use as a point of view. The conflict between natural and artificial light guided the first steps of his career: the use of daylight prevailed in La strategia del Ragno (The Spider's Stratagem) (1970) and Il conformista (1970) both by Bertolucci, a movie director with whom he began a long collaboration. The beginning of the 1970s was a dense period where the trend of Colossal movies was predominant. He worked in L'Eneide (The Aeneid) (1970) by Franco Rossi, L'Orlando Furioso (Orlando) (1972) by Luca Ronconi and in movies by Carpi, Bazzoni, Samperi, Montaldo, Patroni Griffi. In those years Storaro began to delineate his method of working based on the theories of color: he spoke about «frequencies, subconscious mind, metabolism, energy radiations».
His concrete results were most convincing: Ultimo Tango a Parigi (Last Tango in Paris) (1970) by Bertolucci integrates and connects the chromatic scales of night and day by resolving great part of the sequences in very warm tones. Still with Bertolucci, he worked in Novecento (1976), where the virtuosity of the motions of the camera stands out more than the photography in itself, and La Luna (The moon) (1979) in which he uses clearly symbolic tints. In the meanwhile he met Francis Ford Coppola who called him to work on Apocalypse Now (1979, Oscar for best photography). With the following movie One from the heart (1981) always with Coppola, Storaro reached the top of his career as photography director. Among the works that followed and are noteworthy, we mention Reds (1980, with which he won an Oscar prize) by Warren Beatty, Wagner (1982) by Tony Palmer, and an American TV movie centered on the figure of Peter the Great filmed in Russia and Siberia (1984-85). In recent years he worked with Bernardo Bertolucci again in The Last Emperor (Oscar prize), Tea in the desert and Little Buddha. For the international circuit he made a documentary on the city of Rome.
He collaborated in a large number of commercials and for Barilla he worked in Fusillo by M. Magrì.
Giuseppe Calzolari