Stefano Zardini – Photographer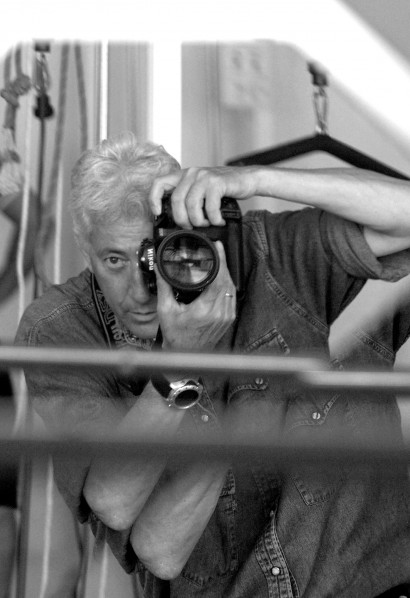 (Cortina d'Ampezzo, 1945 – Treviso, 2019)
Stefano Zardini, third son of Roberto and Gabriella Carnevali, was born in Cortina d'Ampezzo (Belluno) on November 3, 1945. He was born into art: his grandmother, Antonia Verocai Zardini (1876-1951) was the first female photojournalist of the Great War;  his father a correspondent and photographer during the Russia retreat of the Julia Division during the Second World War. Zardini studied photography in Milan, then moved to London where he specialized in portrait art and reportage working for Harper's Bazaar and Vogue , followed by collaborations with numerous geographical, sporting and architectural magazines.
Zanardi soon became interested in photojournalism and over the course of the 1970s and 1980s he became one of the first Western photographers to cross boundaries of countries such as Vietnam, Oman, South Yemen, Saudi Arabia and Albania. His work led him to 60 countries across the globe where he documented wars, emergencies and important social issues. His images – often raw and provocative – immortalize looks, tell a story and make us reflect on humanity.
Over the years, he also worked in the sports sector producing articles and photos on the summer polo, alpine skiing, mountain climbing, ice hockey, snowboard cross and snow cross and publishing two books, Uno di sessanta, fuori e dentro il campo con il Petrarca Rugby, 2006 (on the occasion of the 60 years of Petrarca Rugby) and Cortina Winter Polo.
In addition, his geographical reports on the Dolomites, the mountain range that he knew so well, are documented in an archive consisting of over 180,000 images, revealing the stunning nature, the way of life, and the faces and culture of its people.
His innate passion for photographic art and his spirit of experimentation led him, in the last years of his professional activity, to devote himself to Fine Art, with a distinct style, thanks to his unique use of the camera and creative interpretation.
Several private collections contain a number of Zardini's contemporary art works in Italy, France, Germany, Russia and China. Over the years, Zardini organized 43 personal exhibitions in Europe and published over 40 photographic books, 27 of them as sole author. He also authored and directed dozens of films including shorts, adventure films, sports and corporate productions for Gilera, Piaggio and Spitfire Jeans.
In 1987, Zardini created an institutional film for Barilla and the video dedicated to the Barilla Sports School. He also edited the 1991 Barilla monograph, the result of extensive photographic work in the various manufacturing plants and offices of the Group, and produced the photos for the Company's Annual Report from 1987-1992 and 2009-2016, and a dedicated report on wheat and its production in 2010.
Giancarlo Gonizzi