MARCELLO PISSERI – Photographer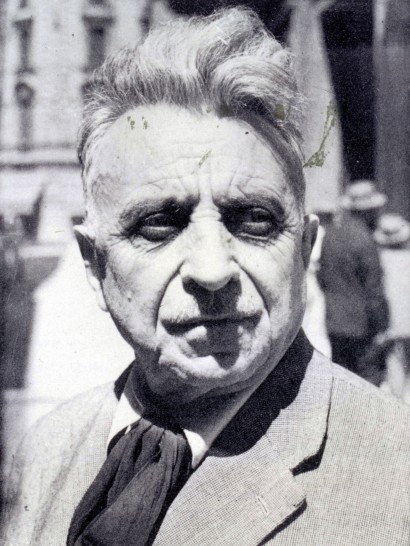 (Cella di Noceto, 1882 – Parma, 1961)
Marcello Pisseri was born in Cella di Noceto in the province of Parma on November 31, 1882, the son of farmers who owned a farm between the plains and the first hills south-west of the town. He learned the art of photography from Enrico Rastellini, whose studio he later inherited. Subsequently he formed a company with the painter Giuseppe Bricoli who gave him useful support with regard to touch-ups and with whom he supplemented his photographic activity with charcoal portrait drawing. In his long career he photographed numerous views of the city and many well-known and famous people. On account of his meticulous and perfectionist way of working, Pisseri was an expensive photographer and his clients were those who in a certain sense also approved of his political ideas (initially an anarchist and later an anti-Fascist). Luigi Vaghi, his main competitor, was instead the photographer of the authorities of the time and of the fascist regime. Pisseri showed himself to be skeptical of all innovations (bulbs and flash); his photos were always taken on the basis of natural light and on the reflections it caused. With his earnings he bought a farm near Marore where he spent long hours observing rural life lit by sunlight. Pisseri died in Parma on May 19, 1961. The photographic archive of his work, acquired by the Tourist Board, is now preserved at the Historical Archive of the City of Parma. Pisseri occasionally worked for Barilla, but only for portraits, in which he was considered to be a master, of Riccardo and of Gualtiero. He was also responsible for a view of the factory entrance with the plaque dedicated to Father Lino Maupas.
Cecilia Farinelli
Bibliography
ROSATI Romano, Camera Oscura 1839-1920 fotografi e fotografia a Parma (Dark Room 1839-1920 photographers and photography in Parma). Parma, Artegrafica Silva, 1990, pp. 14, 101, 172, 189, 190, 194, 221, 245, 252, 260, 261, 268, 296, 297, 299, 319.
MARCHESELLI Fabrizio and Tiziano, Dizionario dei parmigiani (Dictionary of Parma People). Parma, Tipolitografia Benedettina
Editrice, 1997, p. 248.
LASAGNI Roberto, Dizionario biografico dei parmigiani (Biographical Dictionary of the People of Parma). Parma, PPS editrice, 1999, pp. 958-959.