Grazia Nidasio – Cartoonist and Illustrator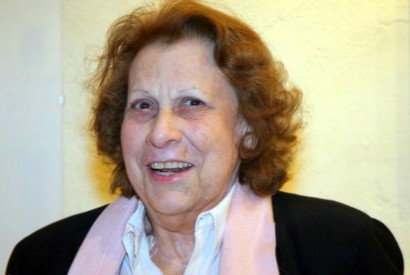 (Milan, 1931 – Certosa (PV), 2018)
Born in Milan on 9 February 1931, Nidasio graduated from art school and then Brera Academy before becoming editor and sketcher of Corriere dei Piccoli , the first weekly Italian comic book in the 1960s. She invented Valentina Mela Verde, the famous Italian comic which first came out on 12 October 1968. To the character of Valentina, Grazia Nidasio has linked her popularity obtaining also the "Yellow Kid" Award for Best Comic at the 1972 International Exhibition of Lucca Comics.
Between 1976 and 1992, Nidasio published the adventures of Stefi in Rizzoli's children's magazine.
She also created numerous Italian animated cartoons and jingles for Italian TV and illustrated several children's novels including those by Astrid Lindgren (1907-2002) as well as Orlando Furioso (by Ludovico Ariosto) interpreted by Italo Calvino (1923-1985). Her work included collaborations with renowned publishers such as Einaudi, Mondadori, Salani, Smemoranda and Universo.
In 1987, Nidasio won the Andersen Award for Best Author, the most important accolade in the world of children's literature. In 2001, her important career and contribution was also recognized by the award's organizers.
Nidasio created other iconic characters such as Nicoletta, Scaramacai, Violante and Doctor Oss.
She was also responsible for the creation of the Piccolo Mugnaio Bianco (Little White Miller) –protagonist of the Mulino Bianco advertising campaigns for children in the 1980s. Nidasio wrote the screenplays and drew the comic stories, which then served as the basis for the realization of cartoons. The Little White Miller also inspired the creation of large series of surprises (items to collect) inserted in the packaging of snacks, gadgets, games, calendars, postcards and books.
Grazia Nidasio passed away during the night of Christmas Eve at her home in Certosa, Pavia.
Giancarlo Gonizzi