GIUSEPPE VENTURINI – Illustrator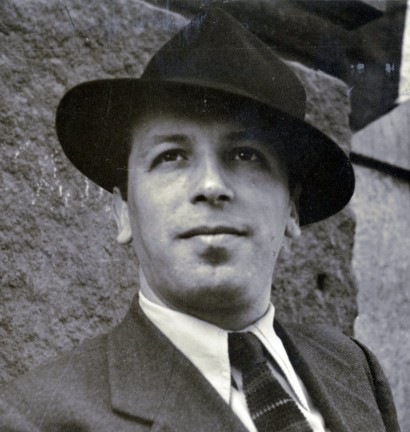 (Parma, 1913 – Milan, 1979)
The painter and graphic designer Giuseppe Venturini attended the 'Paolo Toschi' Institute of Art in Parma, but for the most part he was self-taught. He made his debut as an illustrator in the employ of the Industrie Grafiche F.lli Zafferri (Zafferri Brothers Graphic Industries), then in the second half of the 1930s he followed Erberto Carboni's example and moved to Milan, where he worked as a freelance until the outbreak of the World War II. In the immediate post-war period, still in Milan, he became involved in industrial activity by setting up a printing company of moderate size whose distinctive hallmark was quality (1).
He became friends with artists, writers, journalists and entrepreneurs: these included Pietro Barilla, Carlo Mattioli, Renato Vernizzi, Leonardo Borghese and Giovannino Guareschi. From the second half of the 1930s until the 1950s, he was involved in Barilla's advertising production in Parma, as is well documented by the abundant correspondence preserved in Pietro Barilla's Letter Book (2). His skillful hand was responsible for Butterflies and macaroni on the pentagram, the hot air balloon inspired by an idea of Carlo Mattioli, Upwards since 1877, the blonde girl with ears of wheat on the shop-window poster of 1940, the catalogs of 1939, 1940 and 1950 and a long series of advertising sketches for specialized magazines.
Giancarlo Gonizzi
(1) Testimony of his son, the architect Umberto Venturini and of Guido Gonizzi, commercial representative of Industrie Grafiche Zafferri.
(2) ASB, O, Copialettere di Pietro Barilla (Letter collection) 1937-1940.