EMMA BONAZZI – Painter and Designer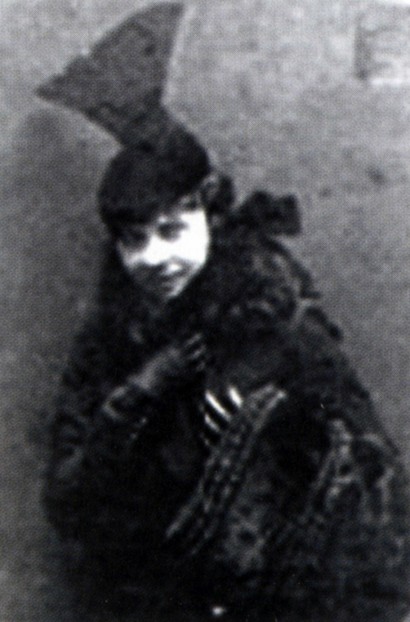 (Bologna, 1881 – 1959)
Emma Bonazzi, who often signed her work with the pseudonym TIGIU, graduated in painting from the Academy of Fine Arts in Bologna in 1913. She immediately drew attention to herself for an extraordinary «Salome» composed of embroidery and painting. She then took part in the Biennial exhibitions in Venice and in Rome. In 1922 she created a refined calendar for the Barilla Pasta Factory, a pictorial text of great symbolic evocation. Her artistic imagery mostly inspired to the cultural environment of Klimt and of the Secession painters – with which she came in contact at various exhibitions or through magazines such as Jugend – resulted in an eloquent and precious Art Deco style, with the presence of elements of exoticism. She also distinguished herself in the graphic field, and between 1925 and 1935 she was appointed artistic consultant for the Perugina Company, for which she created advertising sketches, packaging and gift items of great refinement. Gradually marginalized and forgotten, she died in 1959. A first retrospective exhibition was dedicated to her in Bologna in 1976.
Maurizia Bonatti Bacchini
Bibliography
BOSSAGLIA Rossana, Presentazione al catalogo (Foreword to the catalog), Bologna, Galleria Studio '900, 1986.
CONTINI Emilio, Prima indagine sul Déco emiliano (First survey on Art Deco style in Emilia), in Il Liberty a Bologna e nell'Emilia Romagna (Liberty Style in Bologna and Emilia Romagna), Bologna, Grafis, 1977. Contains an extensive bibliography to which readers are referred.
CONSIGLI Igino (edited by), Arti decorative (Decorative arts) 1895-1930. Parma, Banca Emiliana, 1985, pp. 82-83.
Catalogo Bolaffi del Manifesto Italiano, Dizionario degli illustratori (Bolaffi Catalog of Italian Billboard Posters, Dictionary of illustrators). Turin, Bolaffi, 1995, p. 27.